Waiting for an offensive breakthrough with the same players doing the same things was not a path St. Louis City SC coach Bradley Carnell was willing to take.
So, tweaks were plentiful when City rolled past Sporting KC 4-0 on Saturday night despite still playing without injured leading scorer Klauss.
Indiana Vassilev was moved forward. Nicholas Gioacchini was recalibrated. Njabulo Blom started and was squeezed for 78 minutes.
Everything clicked at sold-out CityPark in a game City controlled from the start, proving there are plenty of goal-scoring options and creative weapons on the team even when two big contributors are absent.
Vassilev scored his first two goals of the season and set up the first tally of the night when he was taken down in the box by a Sporting KC defender. His big game came after he told Carnell he felt he could be more productive playing further forward in the offense.
"I like to express myself," Vassilev said. "I like to go forward and create up top. The coach played me higher up, and I'm trying to show I can produce and help the team win. Thankfully everything worked out today. Even if it was someone else, I think the mentality of the team was where it needed to be and different than the last two weeks. We were playing with an edge."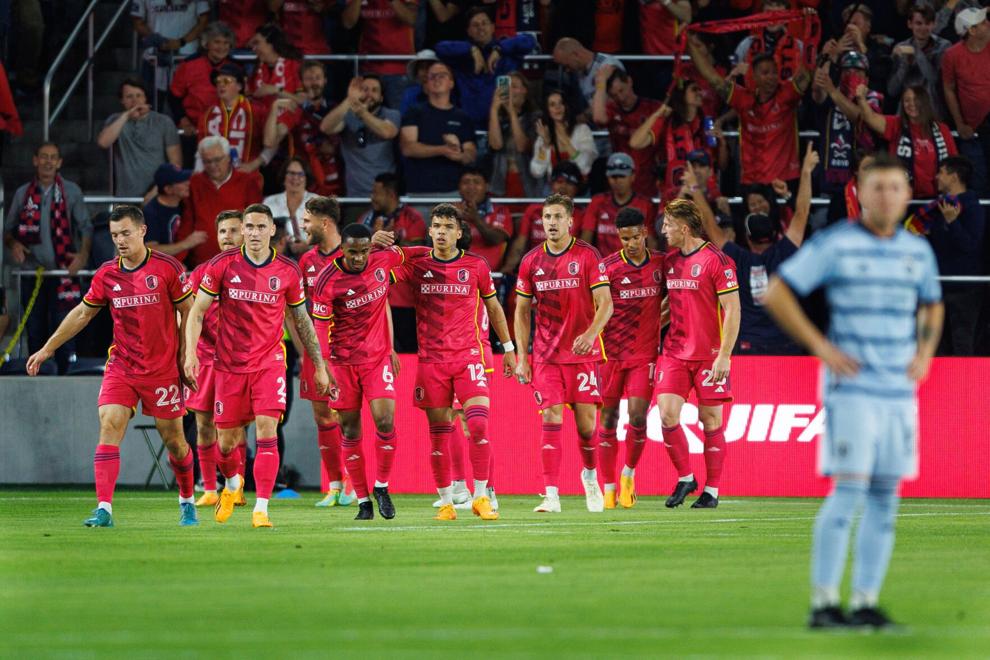 His creativity was a spark for a team that has struggled to score goals in the last month. Even if Klauss or injured Rasmus Alm returns next week, the four-goal outburst was a confidence builder.
Vassilev scored once in the first half after a takeaway by Blom in City's half and again in the second in transition. Eduard Löwen scored on the penalty kick after Vassilev was fouled. And Jared Stroud had two assists.
Vassilev acknowledged that he might not play forward as much in coming games, depending on the opponent and who else is available. But he gave Carnell something to think about.
"Indi has a great engine," Carnell said. "He's a smart soccer player and knows how to surprise an opponent and jump them at the right time — not arrive too early, not arrive too late — and he covers a ton of distance."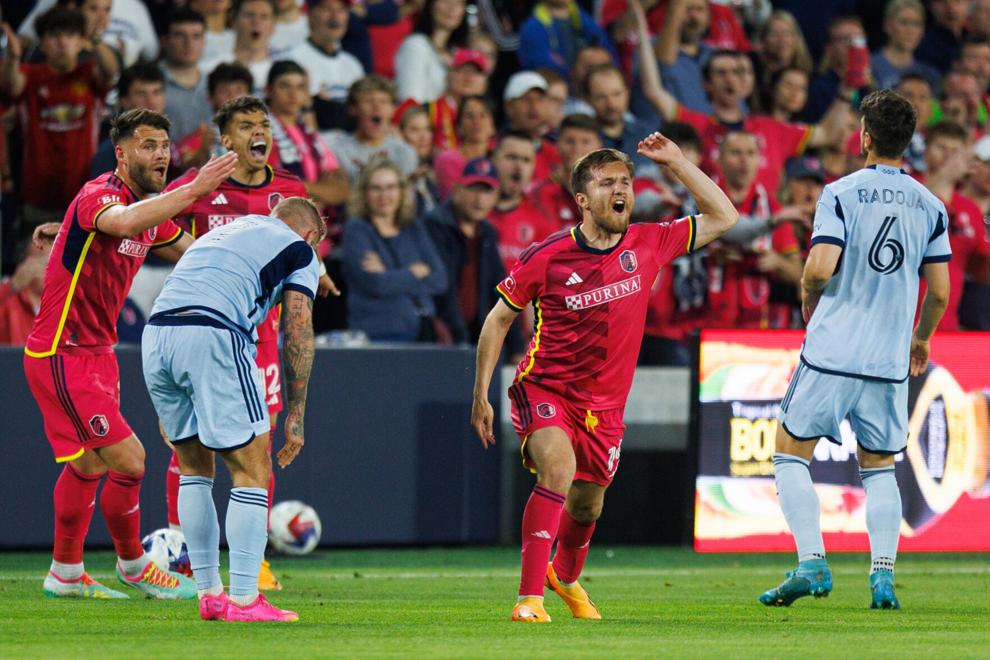 Gioacchini had one breakaway goal that he chipped over the goalkeeper early in the second half and had a chance at a couple of others that he was unable to finish.
"We recalibrated Niko a little," Carnell said. "We found he was coming underneath in too many games. Being the Klauss now — the low-target striker — the profile changes. The job description changes. So we've been working on him quite a lot to keep him on that back line running in behind. I thought that was on point."
Gioacchini seemed to take some personal pride in helping beat Sporting KC. He was born in Kansas City and commented on how Sporting could have had him in the fold when he was younger.
But he felt he should have had more than one goal.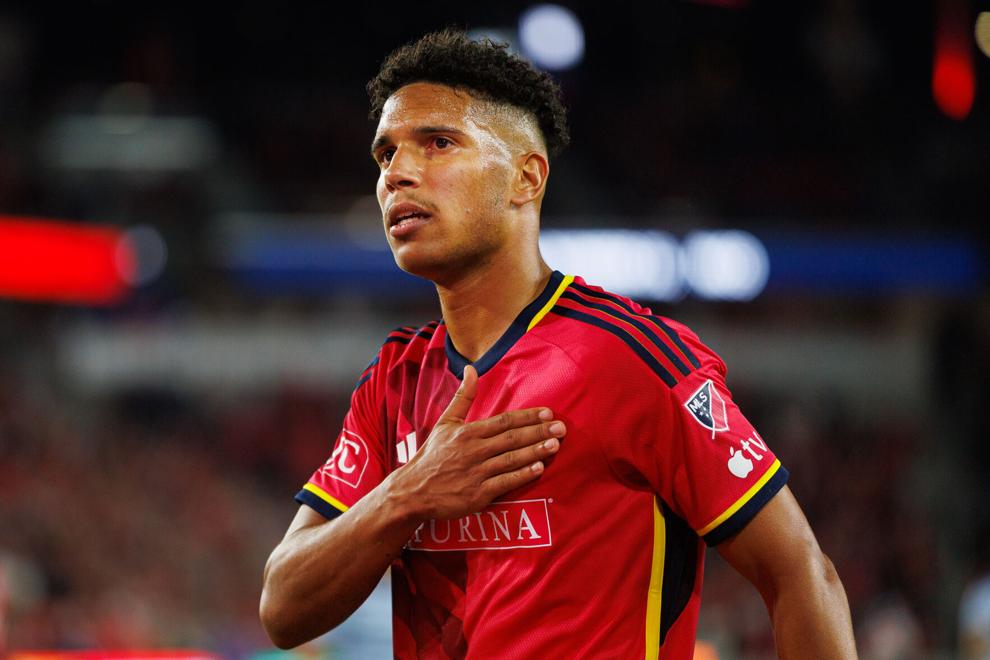 "I'll review all my actions and see what I could have done better," he said. "Things like that come down to instinct. I was thinking about it, but there's no time to think. I'm definitely going to work on scoring more than one goal per game, which would boost my confidence even more."
Although he didn't score, Blom was highly efficient and made the play that led to City's second goal. His tackle in City's half regained possession, and after the ball landed on the foot of Stroud, he quickly found Vassilev for a left-footer that beat Sporting goalkeeper Kendall McIntosh.
Blom had been coming off the bench in recent games but started and was able to play 78 minutes after going 45 the previous game.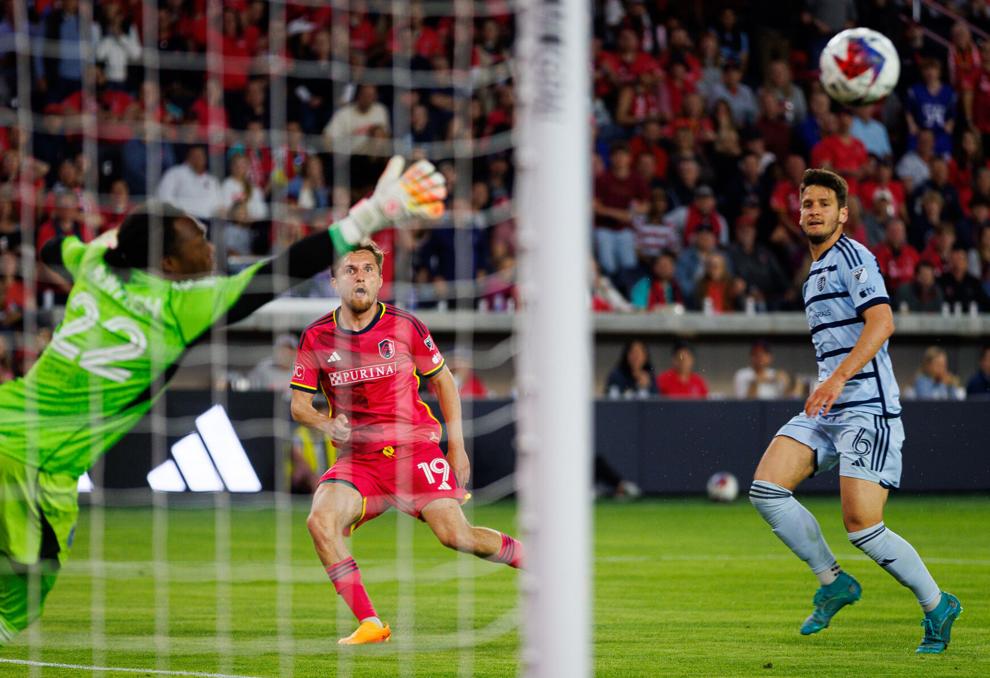 "He needs a pathway to be who we signed," Carnell said. "A bit of fitness, a bit of belief, and he grows with the group. We need feistiness in the midfield. We need the ball-winning mentality and ruthlessness in the midfield."
All of the adjustments came together to make up for the absence of Klauss, who told Carnell he wasn't quite ready after training with the team Friday.
Meanwhile, City SC goalkeeper Roman Bürki was sharp, stopping all seven shots he faced, including two point-blank rockets in the second half.
Photos: City SC shuts out Sporting Kansas City 4-0 at CityPark


2023-05-21 13:48:00