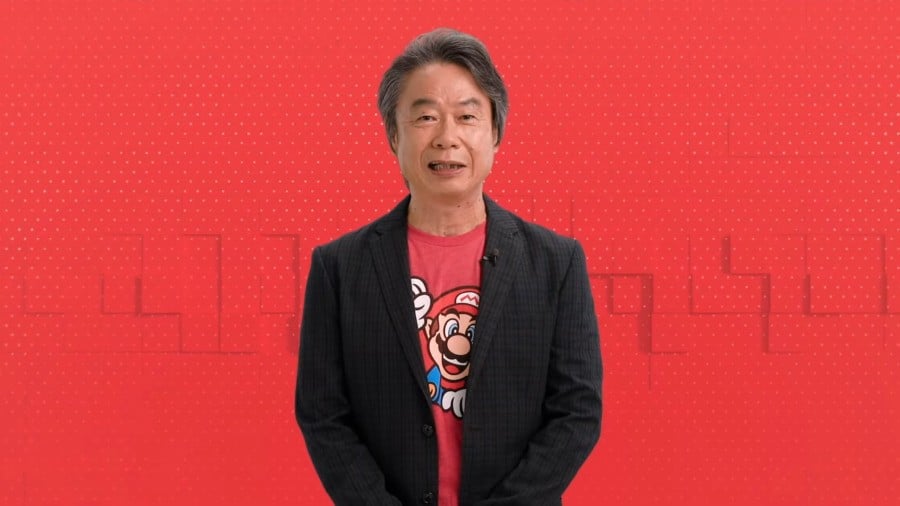 We're sure the delay of the Super Mario animated movie has sent shockwaves around the world. Originally on course for a 22nd December release, the film — starring Chris Pratt as the Italian plumber — has been pushed back to April 2023. In the early hours of the morning (for many of us!), Shigeru Miyamoto and Illumination CEO Chris Meledandri put out statements to deliver this poison mushroom to eager fans.
Miyamoto's statement, in particular, has fired up the inspiration of many online, because of course it has. In case you missed it, here's the statement from Nintendo's Twitter account:
"This is Miyamoto. After consulting with Chris-san, my partner at Illumination on the Super Mario Bros. film, we decided to move the global release to Spring 2023–April 28 in Japan and April 7 in North America. My deepest apologies but I promise it will be well worth the wait."
Seems like a pretty inconspicuous and harmless statement, right? Well, except the "This is Miyamoto" part. Many people saw the wording and thought it was a parody account — Illumination made a graphic and all that, after all! But soon people realised that, uh, Miyamoto's statement did in fact come from the official Nintendo of America account, verified and all that.
Given mixed reactions to the film and the casting announcements last year, perhaps Nintendo is truly messing with us.
Or maybe some of us just wanted to say hello to the man who created Mario.
There are also suggestions that something sinister might be going on at Nintendo.
Or perhaps Miyamoto is secretly hiding a grudge because of some misguided opinions on Wind Waker when the trailer first debuted.
Many have also co-opted the statement to create some pretty hilarious memes. We think there'll be enough of these to keep us busy over the next year.
There are already plenty of existing Nintendo memes, so many have adapted these to fit the movie's delay, including one of "Miyamoto's" famous quotes.
Maybe the delay is actually because of the speeding success of Sonic the Hedgehog 2?
And Crows Crows Crows — which is bringing The Stanley Parable: Ultra Deluxe to Switch tomorrow — has leapt at the chance to promote its upcoming release off the back of this statement.
We don't think we'll get tired of this one for a while, and it's been a moment since a new Nintendo meme has swept up a storm.
Have you got a favourite? Share them down below if you have!




2022-04-26 16:30:00